Family & Friends,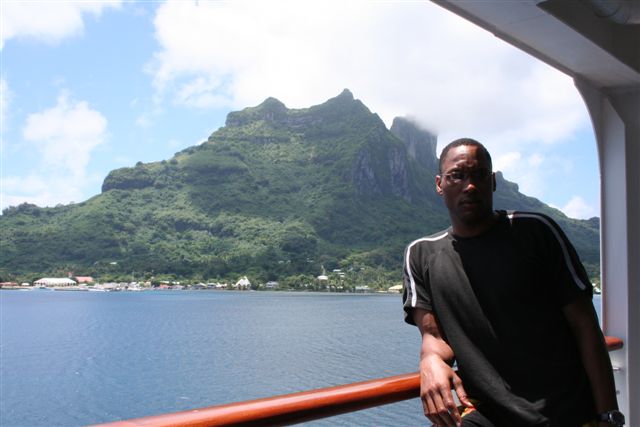 Bora Bora is considered by some to be the most beautiful island in the world. Also known as the "Pearl of the Pacific", it is a small volcanic island almost completely surrounded by a barrier reef, formed from a collapsed volcano. What definitly makes Bora Bora so beautiful is the combinaiton of motus sitting along the outer reef, the numerous colors of turqoise in the lagoon, and the tombstone shaped peak known as Mount Otemanu towering over it all. Bora Bora was used during WWII by the US Navy as a waystation. Bora Bora never saw combat during WWII, but it was a major refuellin base on the American to Austrailia supply line.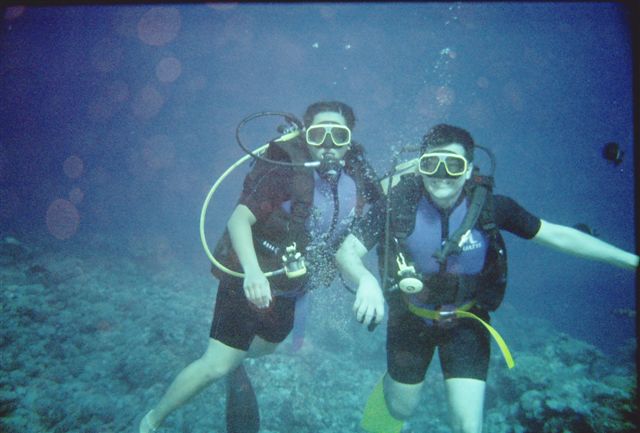 I would have to agree that the island and water is absolutely beautiful, but so hasn't every island we have been to so far. Our two days in Bora Bora were spent diving in one form or another. The first day in port, Manny and I went on a 1 tank dive and then on a "Aqua Safari" with Ron and Valerie. The dive was spectacular as we were able to swim with the reef sharks.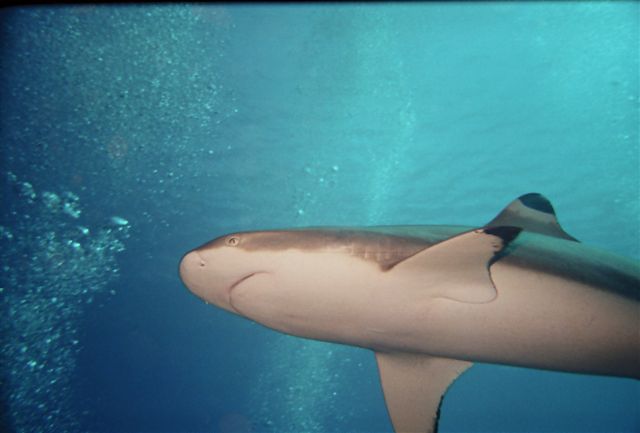 We saw a giant eels, sharks...another Finding Nemo moment. Manny and I came back to pick up the kids and took them to Snuba (snorkling/scuba) with these big helmets on.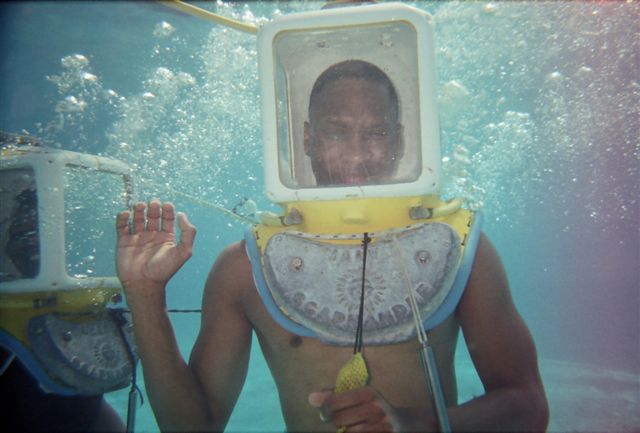 Ron and Valerie thought it was a hoot and both decided that with that experience that had no more need to see any fish close up. That was close enough. I found it very difficult to move in the damn thing - the current was very strong - and will return to scuba as soon as possible.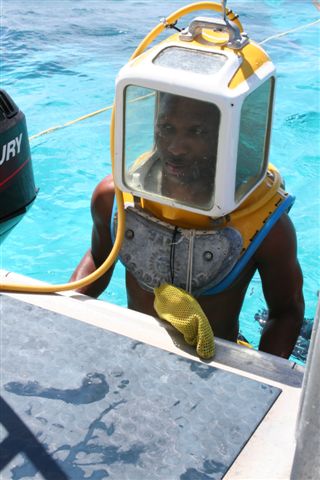 That night, Manny and I went on a Night Dive and that was the most nerve racking dive I had ever been on. The dive outfit was SOOOO unorganized and it was a total cluster f--k underwater. We had no idea where the dive master was half the time and just swam around until he mysteriously showed up to check your air. My light was low on batteries and just got dimmer and dimmer until it practically went out before the dive master showed up to give me a new light. Talk about having a hissy fit. It is dark as hell down there without a light...and Manny's mantra of "Just Stand Up"...when all else fails wasn't working. To add insult to injury, we hardly saw any good creatures during the dive either. Guess they decided to not come out that night. I was never so glad to get out of the water and back on the ship.
The next day, Manny and I did a two tank dive and it was AWESOME! We swam with Lemon Sharks and I felt like I was right in the middle of a Jaws movie. I hope the picutres of those monsters comes out and should have them tomorrow. They were so big and I guess it was lunch time, cause one of them just gobbled down this huge fish right in mid-swim. He didn't even see it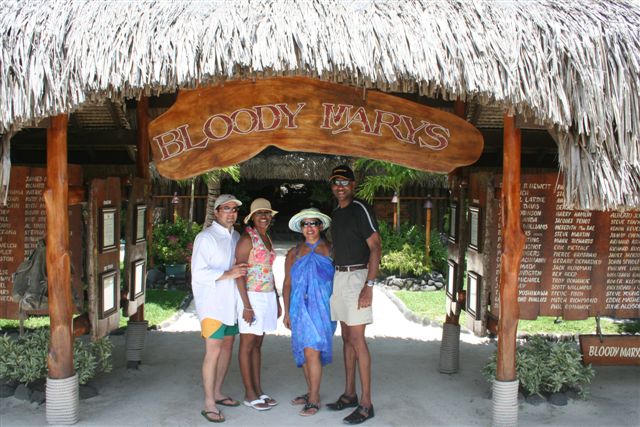 coming. The food chain at work. Just glad we didn't look appetizing.
After the dive, Ron and Valerie met us as dock where we went to the famouse Bloody Mary's and had lunch. We were not famous enough to get our names burned onto the wall. I just didn't get their hesitation. Don't they know who we are?
Last night was also the last formal night and there was a big party in the dining room with a parade of Baked Alaska by the staff. Delicious. We have set sail for our last port...Moorea.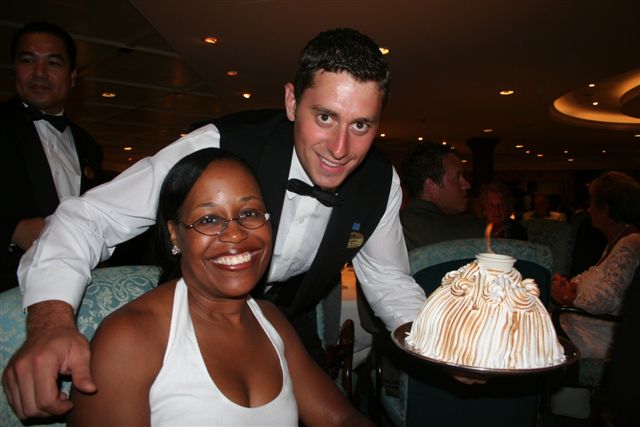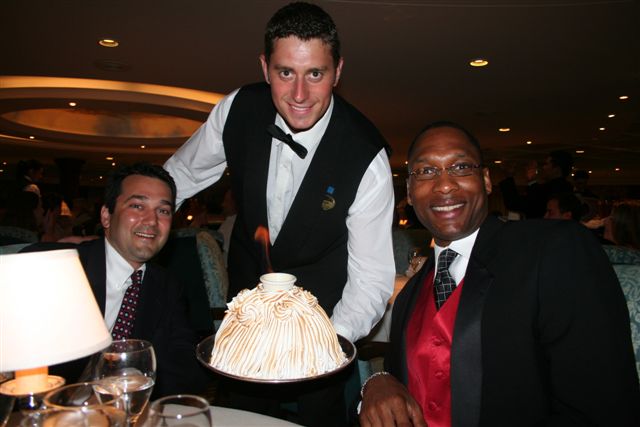 The party is almost over, but we are trying to stay in the moment.