Friends and Family,
Another day at sea on our way to Raiatea from Rarotonga and it was anything but boring. They keep you pretty busy on the ship. We started the day with breakfast on deck and then went to the Culinary Demonstration and Galley Tour. The galley is amazing and even has an escalator in it to get the waiters and stewards where they need to be quickly. During the tour, they had a bunch of vegetable and fruit carvings. My favorite was Mr. Pinapple Head.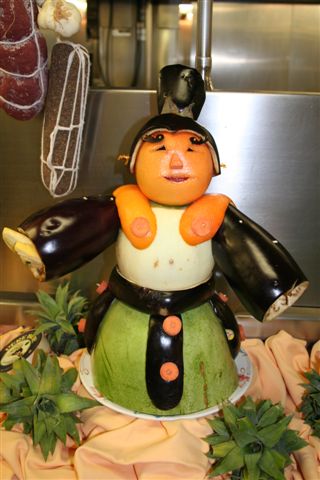 Later, I played some Jackpot Bingo, had a spa treatment and went back to the Art Auction. Manny and Valerie were deciding on another Alexandra Nechita.
Later that evening, dinner was Italian night and we toasted the end of dinner with Lemonchello - a lemon flavored drink and headed to the All Crew Show. The show was absolutely hilarious. A lot of the crew couldn't really sing and dance at all, but it was very brave and hilarious. The cruise director came out for the show's finale- "If We Not at Sea, a ________ is what I'd Be" - in a pink tutu since if he were not at sea, a Ballerina he would be. Anyway, you had to be there. It was a scream.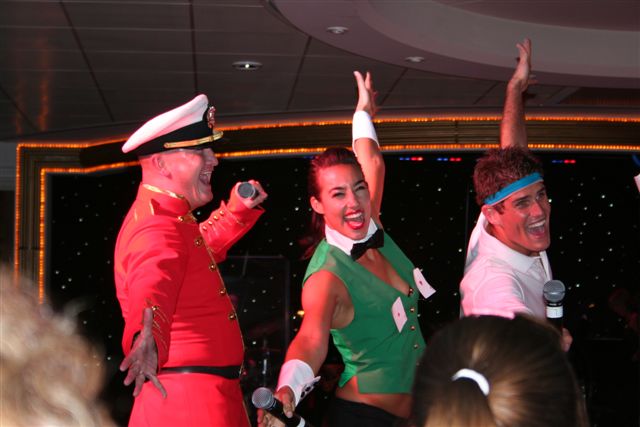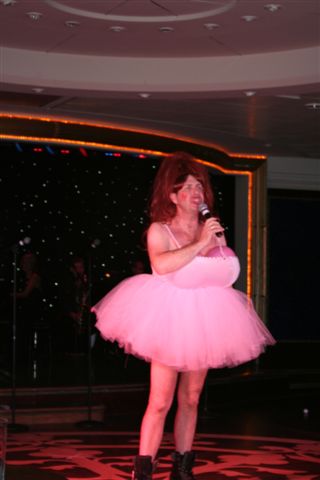 We are off to Raiatea. Talk to you later.